Macalester Plans New Dorm, Academic Building
by Jerome Paulos • September 20
At the end of the last academic year, the Board of Trustees voted to approve the Comprehensive Campus Plan as a part of Macalester's "Imagine, Macalester" strategic plan for the rest of the decade.
The plan includes a new residence hall on Grand Avenue, a renovated Campus Center, replacing the Humanities Building, a development between Snelling and Summit, expanding the Katharine Ordway Natural History Study Area, and sustainability and efficiency improvements in most buildings.
"All colleges have more potential projects than they can afford to fund," said Nathan Lief, associate vice president of Facilities. "[Comprehensive campus plans] are meant to be implemented over a long term, often decades. They also tend to evolve with the changing needs of the institution."
The last comprehensive campus plan was completed in 2005.
"Although there have been significant investments to the college since that time," the new plan reads, "the facilities serving the college have not been fundamentally updated to accommodate that growth."
The new plan was developed in collaboration with HGA, the architecture firm behind the new Janet Wallace Fine Arts Center and the library's renovated second floor.
A New Dorm with "Memorable Architecture"
The plan envisions a hybrid dorm and welcome/admissions center, described as a "welcoming entry experience" to "express Macalester's brand and value."
Another report envisions the building as a "front door" to Macalester where "alumni know they can always show up and feel welcome."
"When alumni do come to campus," the report writes, "they must be scheduled to meet with a designated campus representative who can let them into our locked buildings or are forced to wander campus in hopes of being let into a building."
This new building, imagined as a U-shaped building south of George Draper Dayton Hall, would mean demolishing the Cultural House and developing the nearby parking lot and empty lot. (Macalester would have to "buy" the parking lot from itself—it's currently owned by the High Winds Fund.)
The Cultural House would be replaced by a "new and improved" space that is accessible and "honors [its] history and purpose."
Lief says that the design hasn't been finalized and the final design will likely not be U-shaped.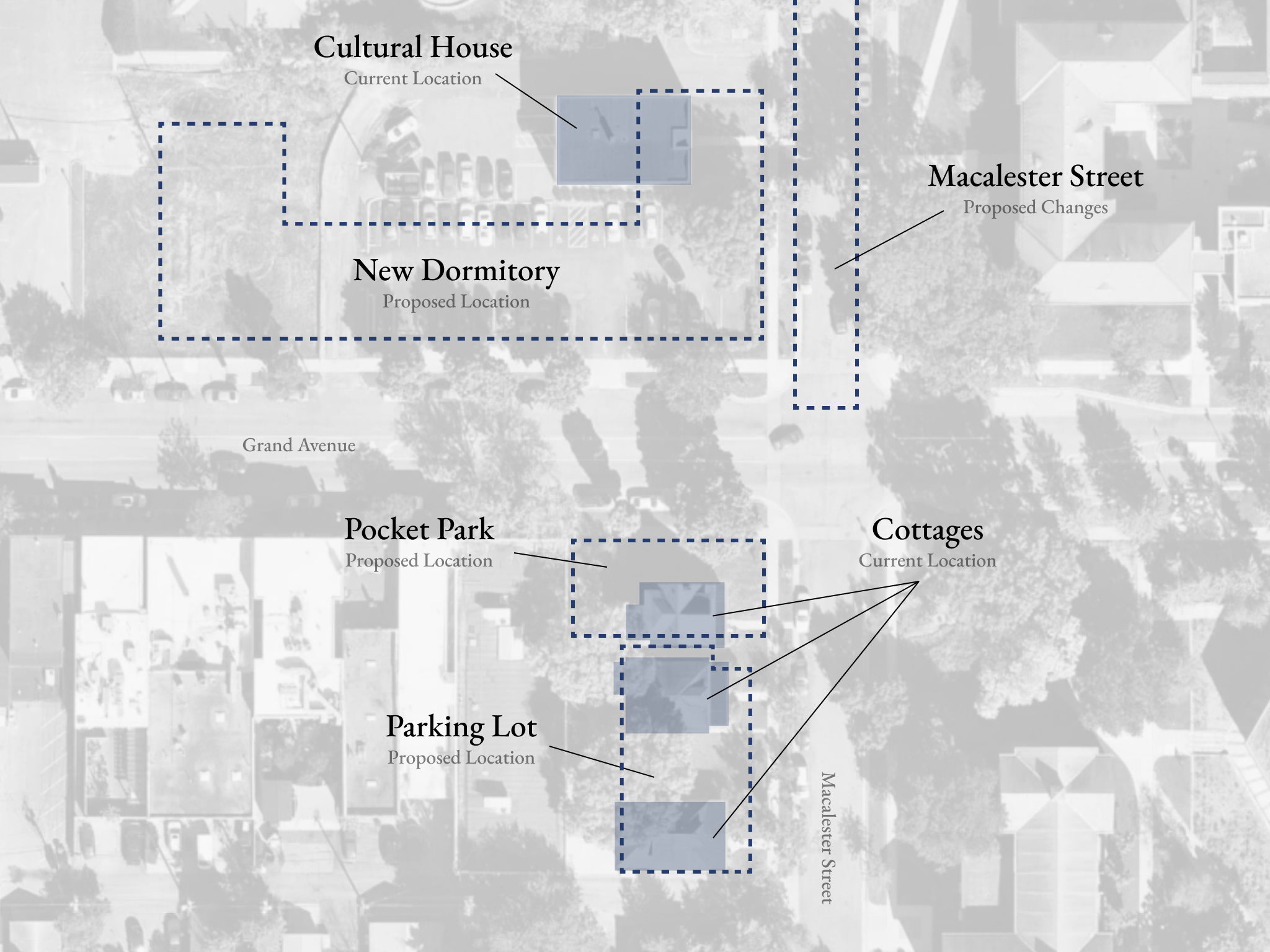 Though it would house up to 250 students, Lief says there are no immediate plans to increase enrollment. Instead, it would allow Facilities to vacate parts of existing dorms for renovations—in a financial presentation this summer, Macalester predicted a 95% occupancy rate.
"We've done a good job of taking care of the basic maintenance in the facilities," he said. "But we haven't had a chance to go through and do…major modernization projects," which include adding air conditioning and remodeling kitchens, bathrooms, and common spaces.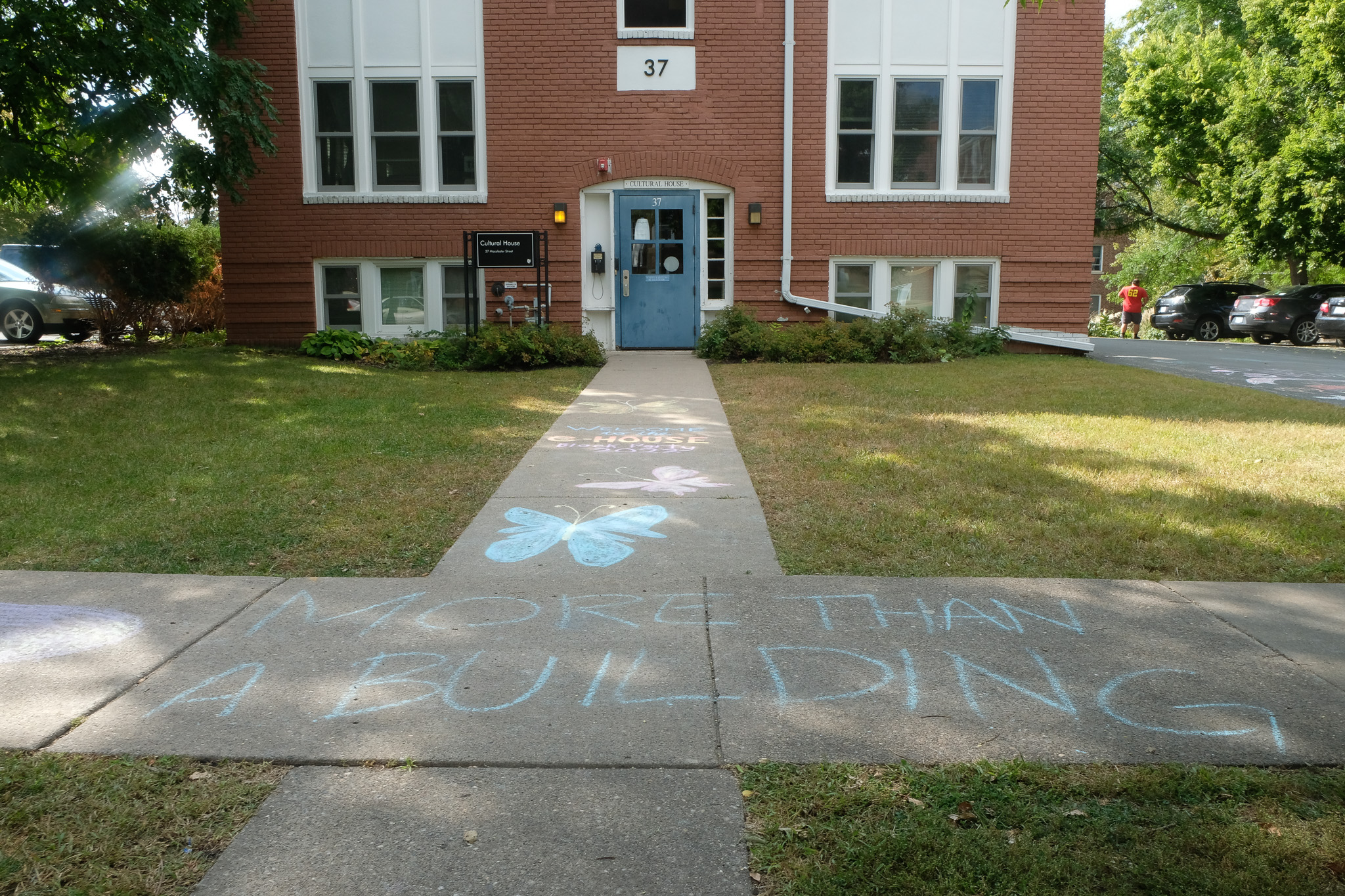 The plan also includes renovations for most existing dorms, with Dupre and Doty at the top of the list. Once renovations are complete, Macalester could take advantage of the additional space to house students, progress towards the school's four-year residency goal. (Students are currently only guaranteed housing for two years.)
A "full interior gutting" of Kirk Hall was also recommended to allow for accessibility improvements and new amenities. Kirk, Macalester's oldest surviving dorm, is known for its beautiful Georgian exterior, but also its isolating "sections" and miserable lack of common rooms and kitchens.
There are also plans to potentially reduce Macalester Street to one lane between Grand and Summit or otherwise make it more bike and pedestrian friendly to help connect the two residential blocks. This, however, will require city approval, Lief notes.
Since the new dorm would occupy the parking lot currently used by businesses on Grand and potentially affect parking on Macalester Street, the plan suggests replacing three houses behind Weyerhaeuser Hall with a pocket park and parking lot. (The plan later proposes a new building there as an "additional project.")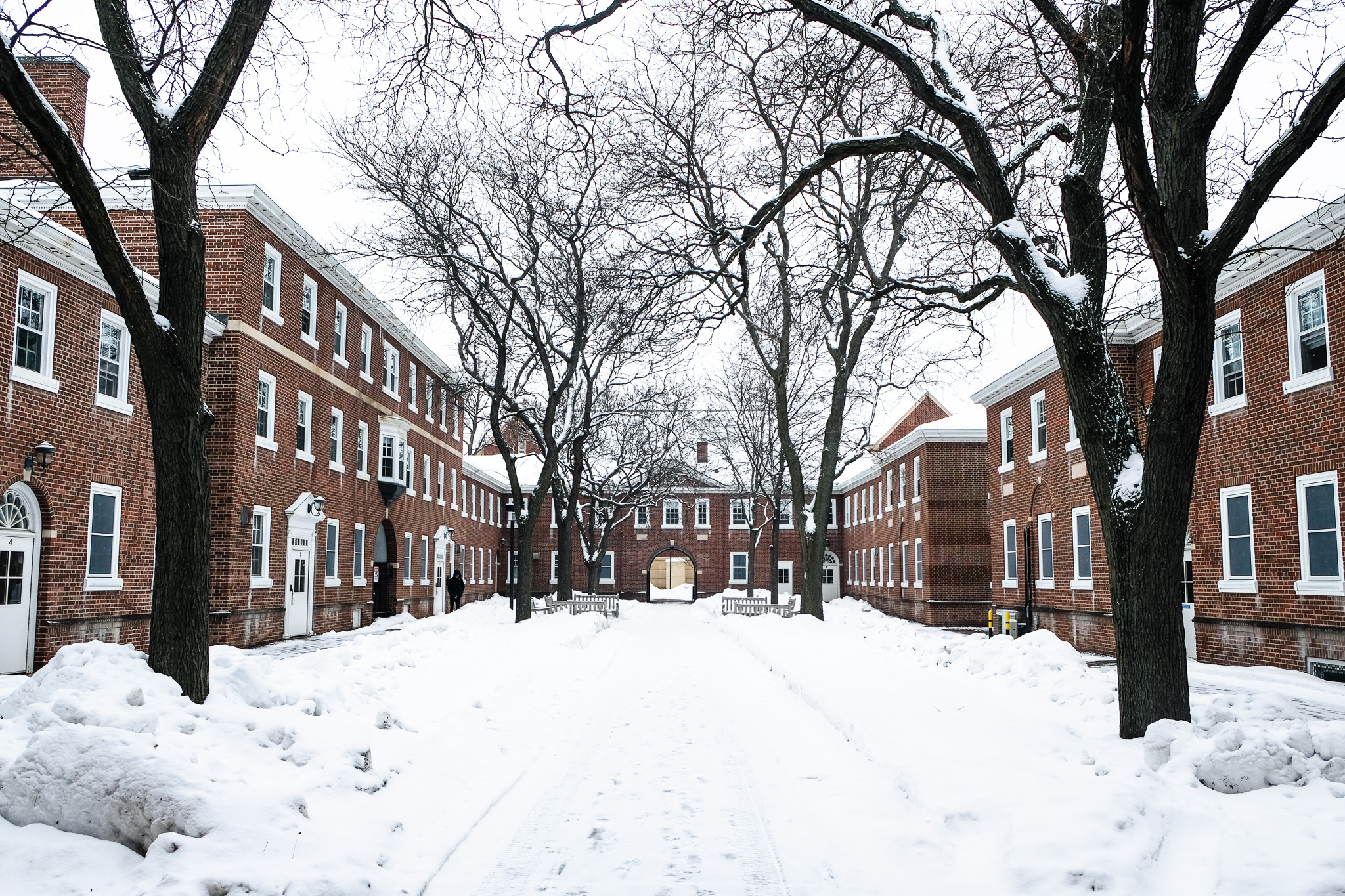 Another alumni-focused improvement the plan calls for is a "historically sensitive renovation" and potential expansion of Briggs House. Briggs, which lies north of the new dorm's proposed site, is currently used for small events and to host visiting professors and alumni.
Student Services Shuffle
The campus plan outlines three phases with five projects each. In addition to a new dorm, the first phase includes remodeling and reconfiguring the Campus Center.
Some student services currently housed on the second floor of the Campus Center—including the Center for Student Leadership and Engagement, student government, and Residential Life—may move to Weyerhaeuser Hall, which currently houses Admissions and other administration.
The plan suggests reconfiguring the Campus Center to reduce congestion, offer late-night food options, and expand dining space. It also proposes decoupling payment and seating in Café Mac, making it easier for students and faculty without meal plans to sit with those that do.
The End of the Humanities (Building)
The Humanities Building, an imposing concrete structure often described by students as "maze-like," is slated to be replaced with a "sciences and humanities space" that would connect J-Wall to Olin-Rice and feature "indoor and outdoor green spaces."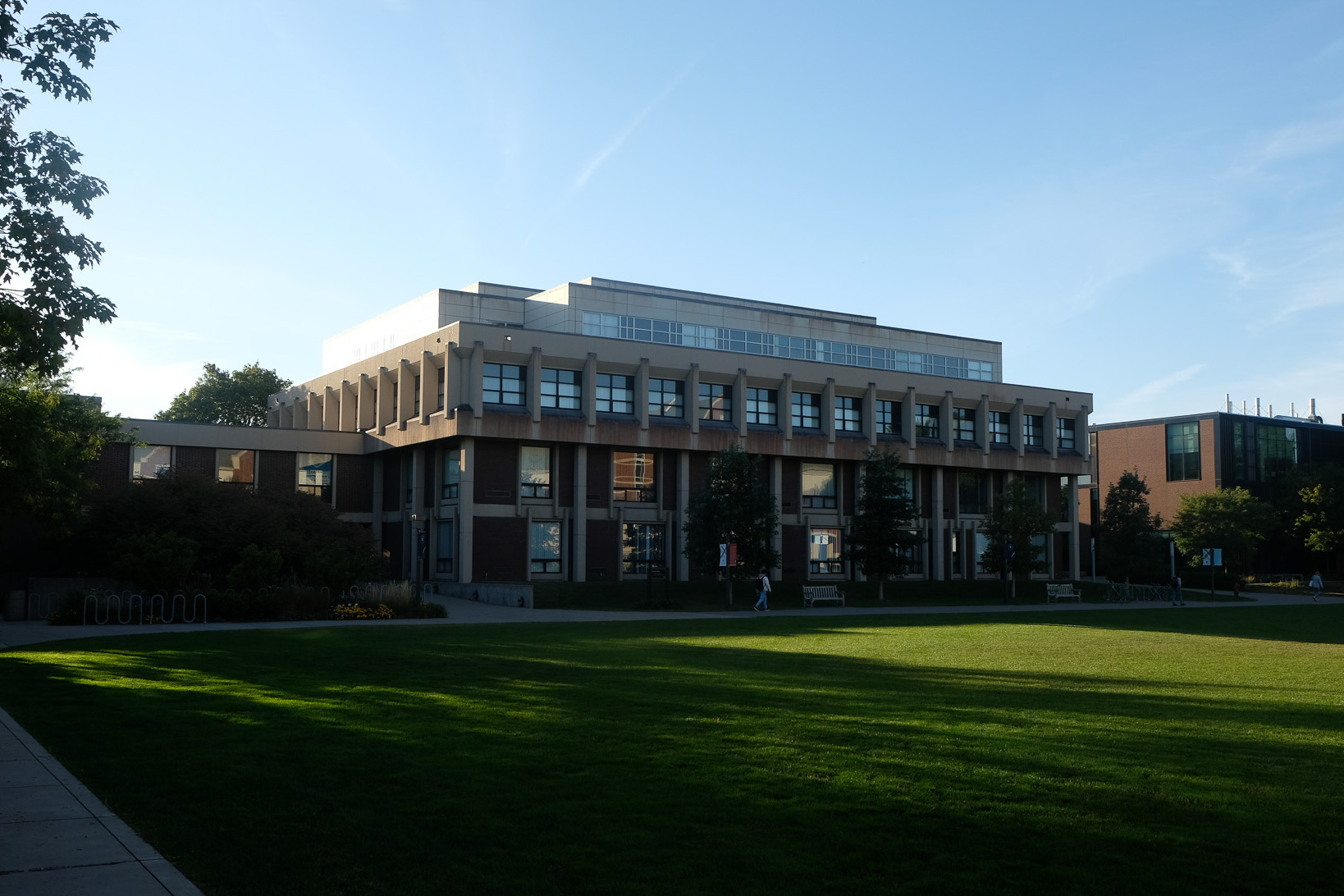 As with the new dorm, having extra space for STEM classrooms would allow Macalester to take parts of Olin-Rice offline for renovation, which is included in the last phase of the plan.
Sustainability & Efficiency
Throughout the plan are improvements to building sustainability and efficiency. Macalester is currently heated by two natural gas-burning boilers under J-Wall. The central plant pumps steam all across campus, powering radiators from Dupre in the north to Olin-Rice in the south.
The Inflation Reduction Act, which Joe Biden signed in August 2022, includes incentives to reduce emissions targeted at higher education. The comprehensive campus plan outlines how Macalester could replace its fossil fuel-powered heating with a geothermal system.
Geothermal systems, which use the ambient temperature of the ground to heat and cool buildings, are seen by many as a viable alternative to fossil fuel-burning heating.
A study conducted by Ever-Green Energy before the pandemic put the cost of moving all of Macalester to geothermal at $70 million. Lief estimates that, due to inflated construction costs, it could be upwards of $100 million. However, Lief anticipates that the IRA could cover as much as 30% to 50% of the final costs.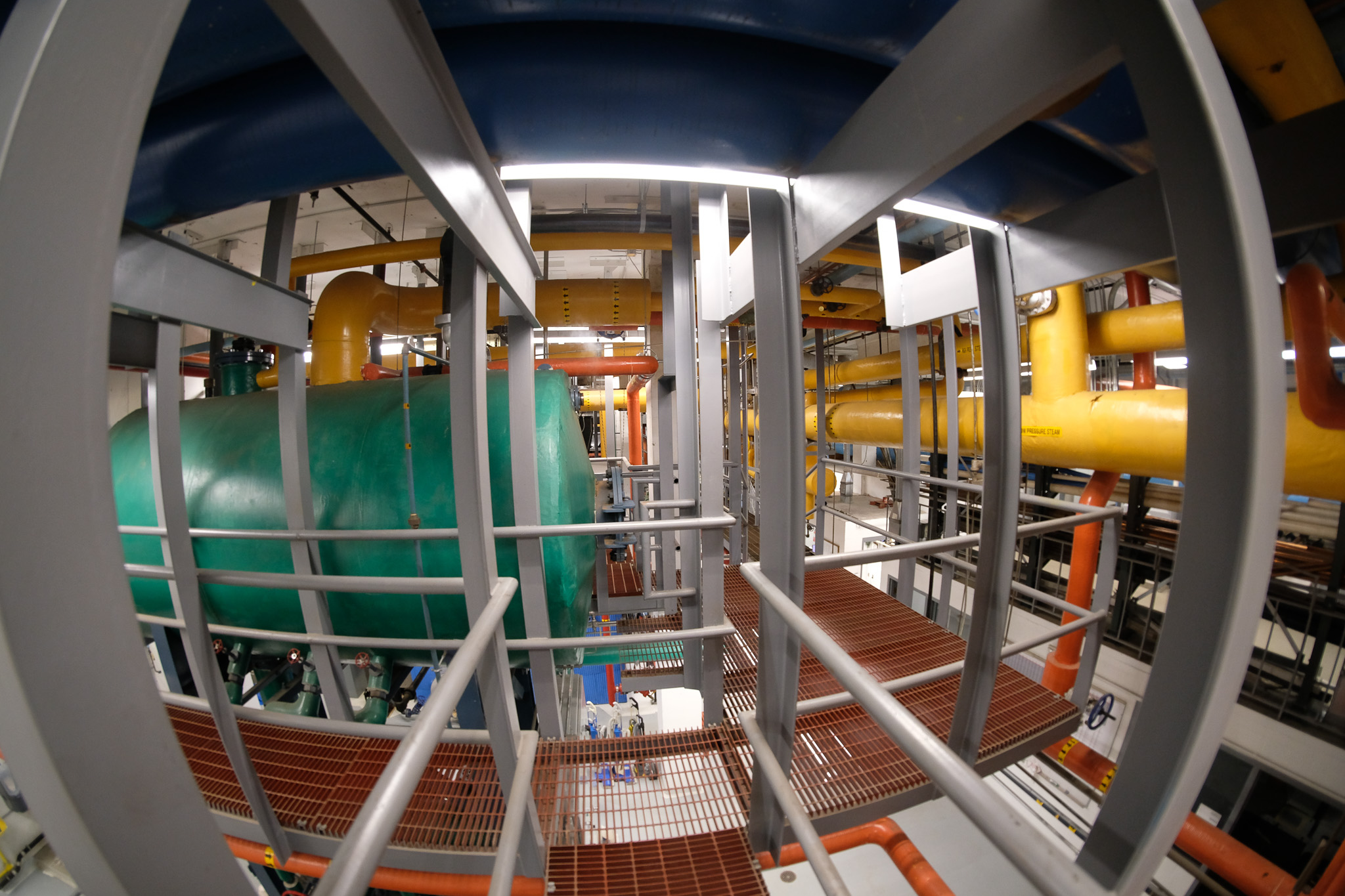 Carleton College in Northfield, Minn. finished installation of its own geothermal system in 2021 which reportedly cost $41 million. Lief theorizes that the price discrepancy is in part due to Macalester's lack of space, which will require a more expensive installation, and timing. Many of Macalester's buildings will also be difficult to renovate to support geothermal heating and cooling.
There are other efficiency improvements Macalester can make to its buildings. In summer 2022, Macalester replaced the ventilation fans on Olin-Rice and, according to Lief, reduced the building's energy use by 20%. Changes to lighting and insulation in buildings slated for renovation could yield significant energy savings.
Additionally, new buildings present opportunities for sustainable building techniques. Lief says they're exploring mass timber construction for the new dorm. "Instead of using steel girders and a steel frame you use a laminated wood structure that's very strong and long-lasting," he said. "We want this building to be very efficient from an [energy use] standpoint."
Snelling & Grand Development
The final stage of the plan imagines developing approximately three acres northeast of campus bounded by Summit, Grand, and Snelling.
The presentation is light on details but envisions it for non-academic use including a coworking space, alumni housing, mixed-use retail, and an "entrepreneurship and internship partnership space."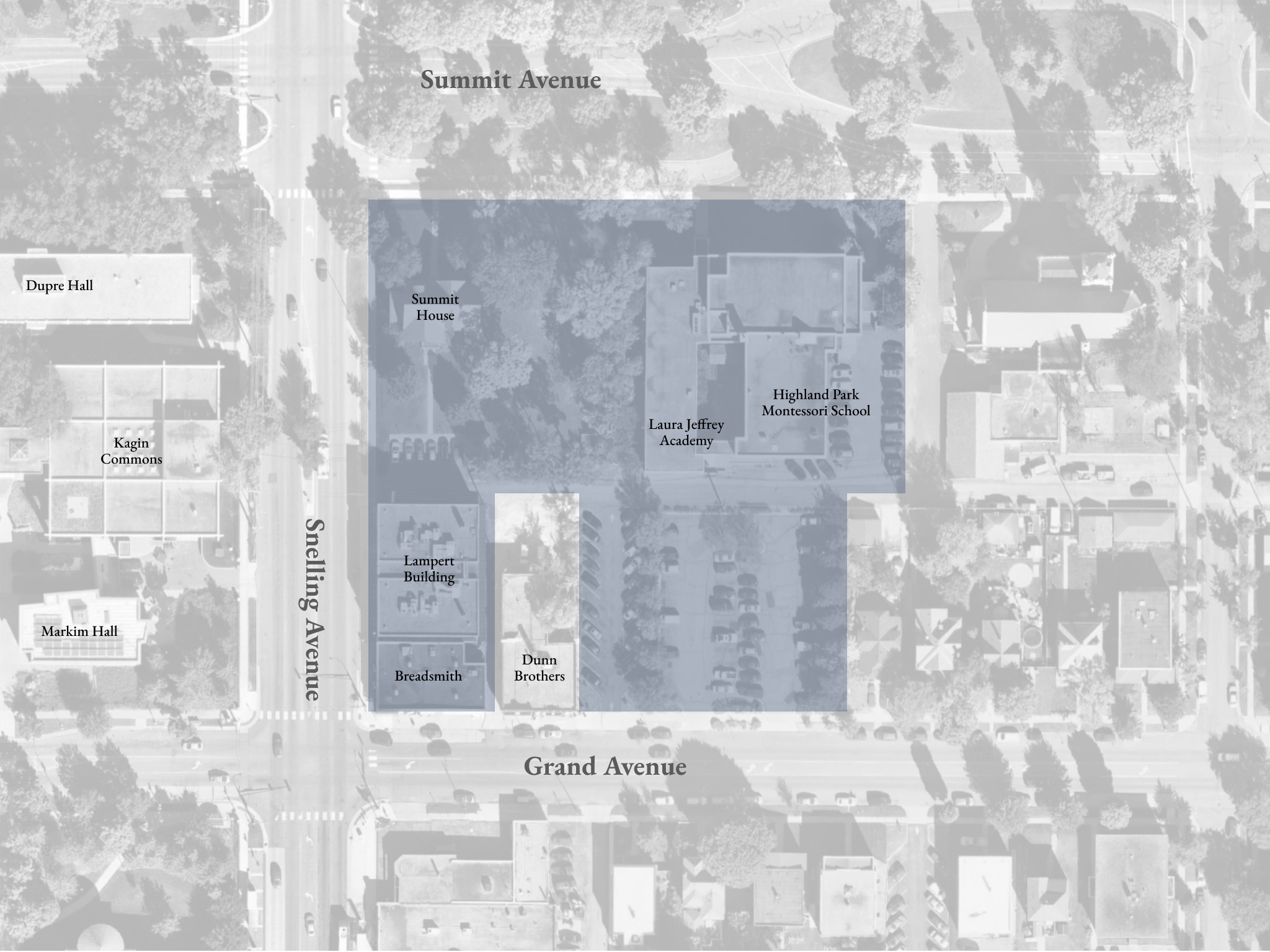 The land, which Macalester owns, is currently occupied by the Summit House, the Lampert Building, several retailers, and two private schools. (Caffeinated students rest easy—the Dunn Bros building is not owned by Macalester and not included in the plan.)
Further Plans
The plan also suggests purchasing land surrounding the Katharine Ordway Natural History Study Area and installing a small solar array at the Field Station. The original plot was purchased in 1967 with a gift of $150,000 from Katharine Ordway, equivalent to about $1.4 million today.
Also discussed is building a dome over Macalester Stadium, installing a solar canopy over the parking lot behind J-Wall, and replacing single-family language houses with denser "affinity townhouses" that serve a similar purpose.
Weyerhaeuser Chapel's unique architecture—described by one blogger as "a strange combination of glassy, corporate exterior with modest, contemplative interior"—and central location has turned it into a common "first impression on campus," the plan says. "Supported by the social energy from Grand Ave., CC, and the Lawn, the Chapel can become an accessible hub of gathering…a community campus living room."